2020 made
member's events
We'd like to introduce you to our members' only events.
Please email us if you'd like to book in to attend any of the below events.
**All payments for events are non refundable**
However dependent on the circumstances the payment can be transferred to another MADE event.
Exclusive
member's events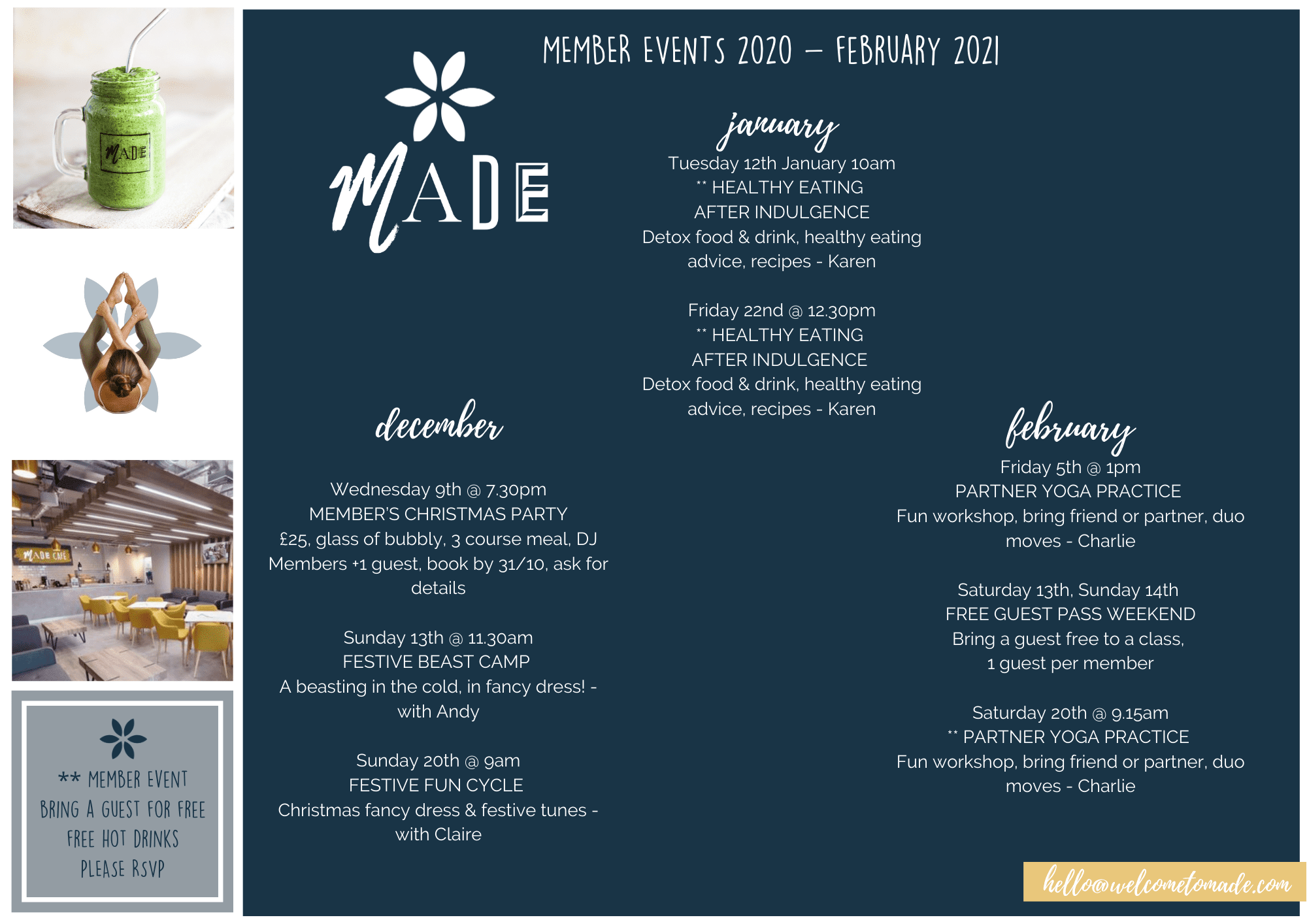 MADE MEMBER'S CHRISTMAS PARTY!
Wednesday 9th December from 7.30pm
It's never too early to plan a night out together is it?
Pop the date in your diary for our 2020 MADE Christmas Party!
Join us in the Venue at Moddershall Oaks on Wednesday 9th December 2020.
Tickets and menu to be confirmed