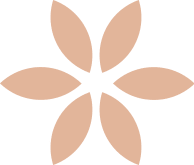 What started as a passion to share the benefits of health and fitness by wellness entrepreneur and Director Penny Weston, is now a continuously expanding wellness community.
"Welcome to MADE" is an online wellness community offering a membership subscription including fitness classes, yoga, coaching, nutritional advice, healthy recipes and mental health support. All the content is available on demand so you can pick and choose when and where you engage with our wellness services. We want to help you make small changes to your life that make you feel good and handpick a range of experts to provide credible virtual classes and workshops.
More
It's that simple…
MADE aims to create a happier and healthier everyday life through discovery, encouragement and positivity.
Whether at our centre based at Moddershall Oaks, or virtually from anywhere in the world.
Read More from Penny Weston,
Made Founder & Director
MADE is more than a wellness brand, it's a lifestyle.
We're a vibrant community of like-minded, positive individuals who set out to educate and inspire others to embrace healthier choices. We're passionate about motivating our customers to become their best selves through discovery, encouragement and positivity. Our desire to empower others is at the heart of everything we do. From our food to our health programmes, we're all about living well.
Be happy. Be MADE.
MADE isn't just a brand, it's a lifestyle choice
Staffordshire's first boutique wellness facility.
MADE is offering membership prices which can't be missed! Please find below our exciting offers. We recognise that everyone is different so have created membership options so that everyone can make MADE their own.
Here at MADE, we are a community.