Fitness
Lifestyle
Wellness
10 Low impact exercises to get you moving
If you are looking for some low-impact exercises to get you moving, then you are in the right place. There are lots of reasons why you might be looking for something low impact, and we know that you don't always want to be throwing yourself into burpees and running, that there are other ways to get your body moving and to get the blood flowing. Read on to find out about some of our favourite exercises.
Pilates is the kind of exercise that sounds unassuming and people often think that it is easy, when that couldn't be further from the truth, pilates is suitable for beginners but it is a challenging exercise session designed to strengthen your core and leg muscles, as well as stretching out through the body.
It often gets confused with yoga as well when they are two separate practises, although they do complement each other well when practised together! If you are looking for a challenge that tones, then pilates could be the one for you.
Again, it is an exercise that people often assume to be easy and that isn't true either. Yoga can be mentally and physically demanding, depending on the style of yoga you choose. There are some styles that are more high intensity, but there are plenty of options to keep it low intensity if that is the kind of workout you are looking for. Whether you want to stretch everything out, feel longer and taller, or to work up a bit of a sweat and find yourself downward dogging throughout the class, then yoga is a good option to go for. 
Look out for the different types, if you want something low intensity, Hatha or Yin are good styles to get started with!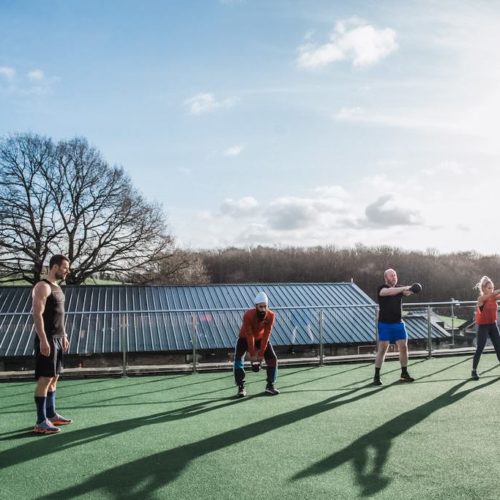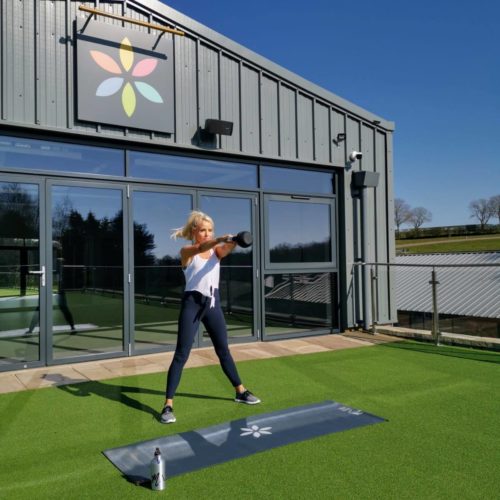 Low intensity interval training, or LIIT as it is known for short, is a good way to raise the heart rate and to workout, without going the whole hog with a HIIT class. There are plenty of LIIT exercises that are in a class and a workout that will get your whole body moving. The main difference between HIIT and LIIT is the intensity of the classes, so with a LIIT class, there will be less impact on the joints and you won't be moving up and down as quickly and forcefully as with a HIIT class. Whatever your reason for wanting to take things a little less vigorously, a LIIT class will still get everything flowing as it should be.
We think walking is very underrated, and it is actually a really good way to get moving, in a way that is relatively low intensity. Well, after all, you can make of it what you like, from a gentle stroll to a power walk, you are in control of the pace and tempo, as well as how far you go. Walking is also a wonderful way to get out in nature, so really it is getting two birds with one stone, if you know what we mean.
Pick a route and take a friend, or maybe even your favourite podcast or audio book, and head out into nature. Just make sure you wrap up warm as it is getting pretty chilly right now!
We encourage you to approach this one with caution, mainly because it can get quite intense. If you are looking for something low intensity due to any knee pain, we reckon you should switch spinning out for a gentle cycle, either one a bike or on a machine, whichever works for you.
If spinning feels okay on your body, it is a great way to break a sweat and get things moving, in a way that is different to a run or a HIIT class. Listen to your body and if something doesn't feel great, stop, which goes for everything in this entry!
We have separated hiking from walking mainly because it is a totally different activity, right?! We love an early morning hike or heading out at the weekend, just make sure you go well equipped with snacks and drinks, as well as the proper gear. Whether you choose to stay close to home or you want to explore further afield, there is nothing like getting out into the open air and hiking, especially if you are with a friend or your partner!
Stick on your favourite song and let it all out. Dance in a way that feels good for you and remember that it really doesn't matter how it looks. Raise your heart rate and get your body moving and grooving to your favourite songs, and maybe even work up a little bit of a sweet while you are at it.
Is this the most unconventional exercise in the list? Possibly. Stepping is a great way to move your body and works a treat if you are short on time or space. You can either get a stepper, like you would find in the gym, or head up and down your stairs at home a couple of times.
If you're working from home, this is also a brilliant way to get more steps in, if, like us, you found yourself clocking up a mere 600 steps throughout the day on a couple of occasions! It doesn't have to be fancy, it just has to work for you.
However you choose to move your body, remember that it should feel good and it should feel empowering. There is no right or wrong way to move and as long as it feels good, then nothing else really matters. Low-intensity exercises can get just as good results as high-intensity exercises, it all depends on how you use them and what you are looking to achieve. 
At MADE, we have a whole range of low-intensity classes for you to try, both at our wellness centre in Staffordshire and as part of our online offering, too. Get in touch to find out more and to start your MADE journey with us. 
At Welcome to MADE, we are firm believers in the power of affirmations, and we often win them out in times of stress or need. If you want to up your wellness stakes and find out more about the power our mind has over our body, take a two-week tour of our online membership, packed with meditations, workouts, flows and sleep stories, as well as healthy recipes and plenty more to get your teeth stuck into.