Nutrition
Meal Prep Boss – @whatluceeats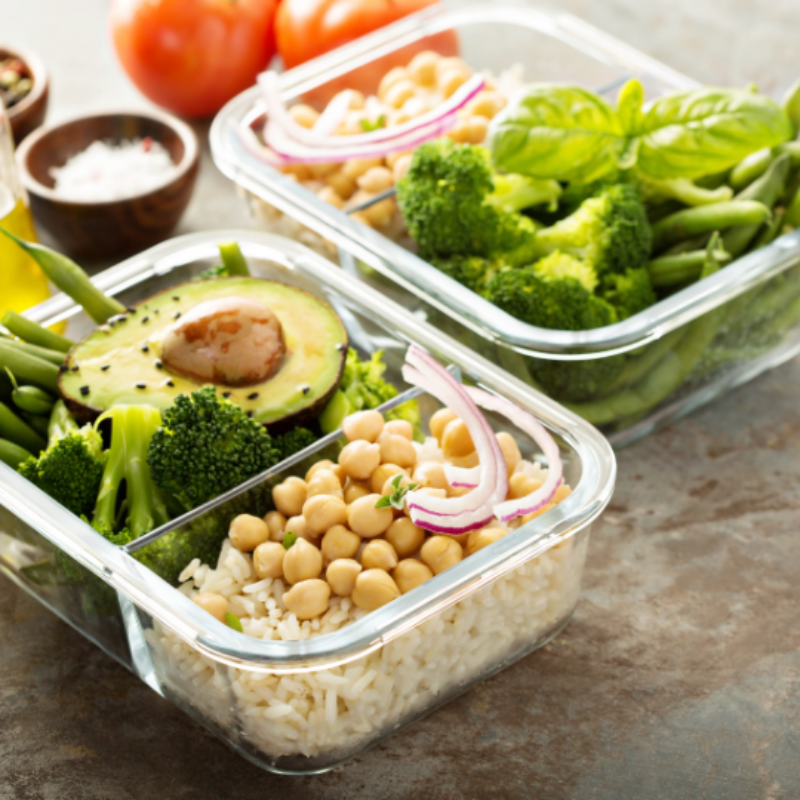 I'm Luce and I'm the Recipe Developer for MADE On Demand. I create tasty, easy to make plant based recipes for you all to enjoy, whether you fancy something sweet or savoury.
Why do you batch cook/meal prep?
Although I spend every working day in the kitchen developing different recipes, meal prepping is so important to me. I sometimes have weeks where my recipes are heavily dessert focussed, and if I've not prepped some meals waiting for me in the fridge I will literally eat cake for lunch and dinner. I know it sounds heavenly, but it's not the most nutritious option. I also get awful tummy aches if I don't eat 3 meals a day and I know some of you will agree.
Another amazing thing about meal prepping is the money you will save. Especially if you don't work from home. When I worked in London I could easily spend £10 a day on food if I'd failed to prepare. It really does make all the difference! 
Meal prepping on a sunday or a monday saves so much time during the week too. I know we all would like to have the time in the evenings to make a nice meal, but with our ever increasingly busy lives and schedules, it's just not possible. Everything seems easier when you know all you need to do is reach into the fridge and zap your just as delicious meal in the microwave or oven. 
What are your favourite recipes to batch cook/meal prep?
During the autumn and winter months my absolute favourites to batch cook are veggie curries (usually with smoked tofu), veggie chilli non carnes, soups and stews. Trying to pack in as many vegetables as possible. I find that the meals almost get tastier as the days go on throughout the week, as they've left to sit in all the delicious juices and sauce.
When it gets a bit warmer I opt for tomato or creamy pastas or roasted veggies. I'll then add salad or a leafy green to them before eating. Some can even be eaten cold! Which is great for when you're out and about. 
Can I batch cook sweet meals as well as savoury?
Of course. When I used to work in the city as an insurance broker I would prepare all of my breakfasts for the week on a Sunday evening. These would be overnight oats, and each morning I'd add some fresh fruit and nut butter to them. They'd then go in my running backpack and I'd run into the city. Preparation is key! 
How many meals do you normally make?
I tend to make one recipe enough to split into 5 meals, to get me through each day of the working week. Sometimes I'll cook two separate meals to cover both my lunches and dinners for the week. Or if I'm sharing with my partner then they will last a few days. Most meals will stay fresh in your fridge for 5 days. Veggie and vegan meals definitely will! If not simply allow to cool, and then freeze individually. You can then take out the night before or in the morning to defrost.
What are your favourite meals to batch cook?